OUR VISION
To be the most sought after service provider in the global print industry.
Our Mission
We will strive to exceed our clients' and stakeholders' expectations by ensuring consistency in quality,
on-time delivery, excellence in talent management, leveraging cutting-edge technology and upholding the highest standards of ethics to provide print solutions of the highest calibre; second to none.
Lakfoil is a print service provider operating in the local and international market. Our professional speed of delivery capacities, unparalleled client servicing and innovative solutions have made us a leader in the realm of printing. Cutting-edge print quality is assured at Lakfoil and this is what has earned us the trust and loyalty of our longstanding clientele, since our inception in 1979. Leveraging the best state of the art machinery, equipment, and updated software, we are able to cater to the personal and business print requirements of every market.
Our clients' satisfaction and loyalty is a testament to our expansion over the past 40 years and has seen us amass a turnover of over a hundred million rupees in 2013 alone. As a leader in the print arena, we are certain that our ability to evolve and innovate in the fast-paced industry we operate in will ensure we remain ahead of the curve and the foundation of many more industry benchmarks in the years to come.
From humble beginnings in 1979, Lakfoil stands today as a force to be reckoned with in the printing sphere. Prior to being incorporated as a limited liability company in 1986, Lakfoil made waves in the industry by becoming the first company in Sri Lanka to commence hot sampling. Come 1985, our thirst for innovation saw us pioneer bar code printing in the country; undoubtedly one of our proudest moments. We subsequently became the printer of choice for leading apparel manufacturers who outsourced the designing and printing of their clothes' tags to us.
1995 was a gamechanger, both for Lakfoil and the local print industry. Our audacious quest for innovation and evolution led us to digital printing which was taking the global print industry by storm. In pioneering digital printing in Sri Lanka, we finally cemented our place as one of the forerunners of the industry and the most tech-savvy print service provider around. Today, we stand as a member of the Sri Lanka Association of Printers, with a portfolio of services that has since been diversified to include augmented reality targeting the SME sector, as well as valuable data printing and door-to-door delivery.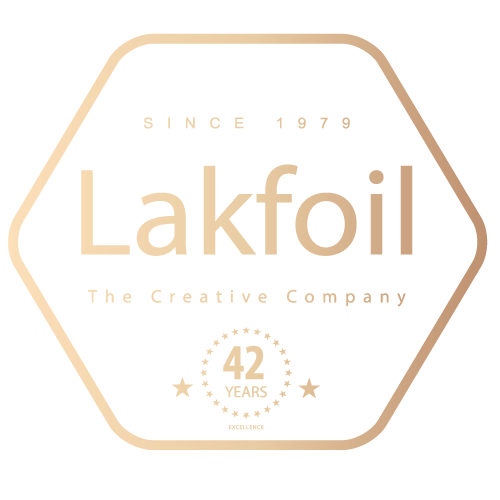 03
1st for do a lot of things.
The first company in Sri Lanka to Start Hot Stamping
The first company in Sri Lanka to Start Barcode Printing
The first company in Sri Lanka to Start Digital Printing 
The first company to have an Indigo Printer